Kashmir Car Rental provides Taxi Service In Kashmir, Ladakh, and Jammu. Kashmir Car Rental owned By Green Kashmir Travels one of the premier travel hubs in the state of Jammu & Kashmir.  We have more than 20-year Experience in tours and Travel. Since 1997.
Our Services
Our Services incorporate Car Rental, Hotel Booking, Tour Packages as showed by the Guest Need and Requirement. We give administration to the whole North India Tourist with our Unique and snappy Tour Operating Service. On the off chance that you are going to the air terminal late around evening time or going on an excursion with your family, we will be at your administration. We give Taxi Service, Airport Cabs, airplane terminal taxi, Car Rental administration, Tours and Travels benefit, taxicabs crosswise over Jammu and Kashmir. We have an extensive variety of A/C and non-A/C extravagance visitor taxicabs/Coaches for individual and corporate utilization. We give taxicabs to lease for going to Jammu and Kashmir.
Our business Kashmir Car Rental is driven by the basic need of guaranteeing protected and secure transport for our customers. Our customers have indicated confidence in us inferable from our reliable administration, inviting care staff, prepared escorts, and very much kept up an armada of autos. Kashmir Car Rental offers the least expensive rents, whether is it a short trip or long, to the individual and family explorers. Kashmir Car Rental offers the security and solace generally wanted. We have our own particular armada of vehicles in Taxi and mentors in Kashmir like Indica, Indigo, Tavera, Toyota Qualis, Innova, Etios, Swift Dzire, Tempo Traveler, Luxury Coaches, and various others in various classes.
Kashmir Car Rentals furthermore have the finest plan of escorts, who are experienced and able, promising you best administration. We Provide Vehicle on Disposable Basis, Per Day Basis, We ensured best rates, administration, and expert drivers. We give 24×7 hrs service. Follow us on Twitter, Facebook, google-plus.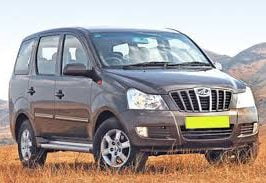 HOW DO I BOOK A CAB IN KASHMIR?
You can Book your Taxi in Kashmir, Simply topping off the Booking Form, and sit tight for 5-10 Minutes while our delegate will contact us by means of, Phone or Email you have given in that structure.
After He/She affirms the accessibility of Cabs and you concur with his Price which he/she will offer you, and send you the Advance installment connection or Click on the Pay Now button from the Top Menu to affirm your booking and hold the taxi for you.
CAN I BOOK A CAB IN SRINAGAR IN ADVANCE
Truly with Kashmir Rental Car (Tourist Taxi Srinagar) you can book a taxi ahead of time for your excursion to Kashmir. Advance booking doesn't cost you extra. You would now be able to plan a ride 5 hours to 30 days ahead of time with Us.
For Advance Booking in June and July sympathetically affirm the accessibility of Cabs First.
WHAT TYPE OF CLOTHES SHOULD I WEAR IN KASHMIR?
Long skirts, jeans, pants, trousers, and t shirts are all fine. It's invaluable to carry a scarf or shawl. You'll be required to cover your head if you visit a mosque. In addition, if you do want to wear a sleeveless top, you can throw the shawl over your shoulders and chest to cover up. Also, Read the Full Article on Clothes to wear in Kashmir.
HOW TAXI'S CHARGES IN KASHMIR?
All Taxi Services In Kashmir including our two Taxi units charges as on Per Day Basis in Kashmir if you are looking for a Cab for your Kashmir Tour, and afterward, on the off chance that you wish to book a taxi from Srinagar to Jammu, Kargil, and Leh, you will be charged on Point to Point premise.
As the Per Day Basis Pricing is just substantial for Kashmir Region as it were. Snap Here on the off chance that you need to check Taxi rates in Srinagar.
WHAT IS THE BEST TO VISIT KASHMIR?
The best and ideal opportunity to visit Kashmir is during the long periods of March to August. Vacationers come to Kashmir valley so they also can observe this 'paradise on earth' and appreciate all that it offers. During this period two seasons are canvassed in Kashmir. Spring (March to early May) and Summer (early May to late August)
Packages by Destinations:
Contact Us:
Address: Opposite Hotel Pine Grove, Old Gagribal Road, Srinagar, Jammu & Kashmir, India - 190001.
Reg: REG/256/4262/DT/62-L2
Government of J&K Tourism
Email: info@greenkashmirtravels.com
Phone: +91-9086811101-3-7